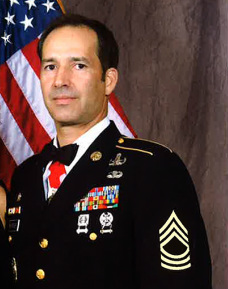 The following testimonial comes from Master Sergeant William Barber (Ret) from the US Army.

I would like to state how amazed I am with the X-Finger and that it made a major impact on my life. I am proud to show it off and as I know it can help others to recover from the loss of a finger not only physically but emotionally; as it has for me.

I use the X-Finger every day and have become very reliant on it to conduct everyday tasks; plus it has given me back the ability to work again within my specialized field "Disassembly, Modifications, Reassembly of Munitions and Warheads for Testing and Evaluation."

Again, thank you for this invention.

Sincerely

MSG William Barber (Ret), US Army
---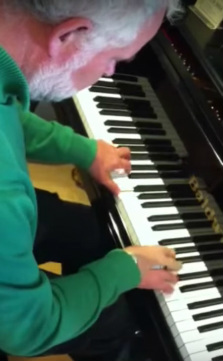 Professional Piano Player and author

Every hand accident with amputation feels disastrous from the first moment. It is a major nightmare even if you are an optimist. Losing the right hands first segment of the index, and the first two of the middle finger makes your life more difficult and produces a huge psychological burden.

As a pianist of jazz and classical music you definitely need EVERY single finger. After rehearsing the piano for decades I knew this fact very well. My accident made me very sad. I now could forget about playing my favorite Bach fugues and other sophisticated piano stuff, I liked so much. I seemed to have lost something very important to my life forever.

In Europe they only sell cosmetic finger replacements that mostly disturb because they are not flexible. But by chance I heard of Didrick Medical's X-finger, a functional prosthesis. With new hope I took the plane from Germany to the sunshine state and visited Dan Didrick and his team.

We could test the individual device he produced for me after a very short time. The local Steinway shop in Naples (thank you so much!) had been helpful as well. Mr. Didrick could adapt the device to my piano needs very precisely.

Technically the X-finger is very reliable. It works even after a year of frequent usage without any problem. Sure I can't play as good as before, and there are certain pieces I have to forget. It will also take me a lot of time to rehearse and strong faith before I'll go back to stage. But this device is absolutely helpful, since it gives me back a great amount of the pleasure to play an instrument.

As a client I always felt accepted and supported optimally. Dan Didrick and Didrick Medical did a very good job. The whole process from order to production and payment was very clean, direct and uncomplicated.

Dan Didrick's invention brought Florida's sunshine back to my musical life. Chapeau!
---


This testimonial comes from Sergeant Miller, 3rd infantry division who gave the X-Finger a real field test by using it while serving in the US military; while in Iraq.

Sir,

Just wanted to let you know that I have received my X fingers from Hanger in Savannah and have returned to full active duty. I have qualified with the new prosthetic. I will be taking it to Iraq with me in June and giving it a real field test, I have moved to the 3rd infantry division.

The finger has helped me so much. It is like you gave me back my finger. When I wear the device it tricks my brain in such a way that I do not have nerve pain while wearing it. I will be taking some pictures of me in uniform and firing a weapon or two.

My prosthetist at Hanger in Savannah is Steve Miller I already told him to cooperate with you so that you can help other soldiers. Also, I asked Madigan Army Medical Center in Ft. Lewis WA, an occupational therapist Beth Moclaski and Captain Smith case manager to help in any way they can. Sam Houston Center for the Intrepid can help as well.

Thank you

SGT Miller


Didrick Medical Inc. 999 Vanderbilt Beach Road, Suite 200, Naples, Florida 34108 USA (877) 343-7425 email: contact@didrickmedical.com